Skip to main content
COVID19 Employers Video Conference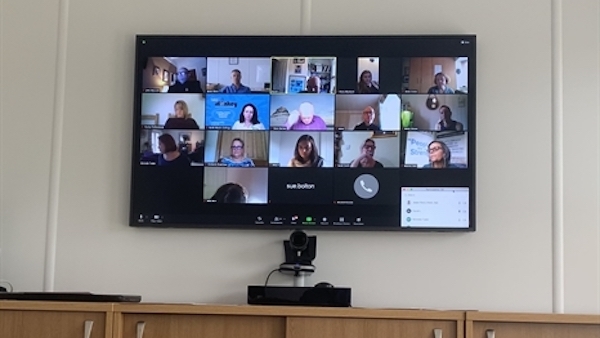 03 Feb 2021 11:00 - 12:00
COVID-19 Video Call
ASL is hosting a series of weekly events to help keep you informed on the challenges faced as an employer in relation to the COVID-19 pandemic.
These sessions, chaired by Jason Perry, will give you the opportunity to discuss issues with the support of an experienced HR Practitioner, Employment Law Lawyer and an Accountant.
Designed for local employers on the East Sussex coast, we are holding these weekly sessions to share experiences and knowledge on dealing with COVID-19. The sessions are free to attend and you do not have to be a client of ASL's, all are welcome to join the discussion. Previous sessions have covered issues such as:
Who should be home-working

Who should self-isolate and how long for

How will furlough of staff work in practice

What should I tell my team when we have a suspected or confirmed COVID-19 case in the workforce

Should I pay the wages of someone who is part of the government shield
Whatever your question, the purpose of this is to bring together a group of local employers all of whom are having to deal with the same issues as you in these fast-moving and challenging times. We'll have the added benefit of the support of an expert Employment Law lawyer and Accountant who can add focus to those particularly challenging issues.
The call will conducted via zoom video conferencing and can be accessed by smartphone or using your computer, tablet or smartphone. Access details will be provided once registered.
Book your place via EventBrite or f or more information please call us on 01424 452999 or email Jason at jasonp@aslgroup.co.uk